Exclusive Education is one of the North West's leading education recruitment agencies, offering a range of teaching jobs and supply teacher roles for schools across Cheshire, Liverpool and all surrounding areas.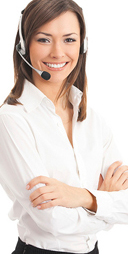 Our bespoke service uses a refreshing consultative approach to our recruitment ensuring that we listen to the needs of both our candidates and our clients.  We help candidates find the right teaching jobs for them by taking the time to fully understand their needs and what they are looking for during our registration process and throughout their time working with us.
Exclusive Education only work within the education sector which allows us to focus on providing high quality candidates to schools. We understand that each school is unique and we therefore tailor our service to meet each schools specific needs. Our stringent recruitment processes ensure schools receive fully vetted recruitment solutions and candidates who support schools in promoting learning and pupil progression.
Looking for a teaching job? Register with us or see our job page for more information
Our highly experienced Education Consultants go one step further by providing a tailored service to meet the individual needs of our candidates and schools. But don't just take our word for it, here are some individual testimonials from those who we have helped find a teaching job…….
'Over the past five years, I have worked with Exclusive Education to solve both long and short term staffing issues within the two schools I oversee as Education Director. They have an in depth knowledge of the sector and understand the need to provide good quality staff on a consistent basis. Exclusive Education have also demonstrated a clear appreciation of what an education provider requires from a recruitment organisation in terms of responsiveness , professionalism and the need to balance delivering a high quality service without impacting on the time requirements of the professionals at school (unlike some recruitment companies I have experienced who call and call for no reason). Exclusive Education takes the time to understand the specific requirements of the school and has been able to match good quality teachers with our needs. The value in having somebody to trust with such a crucial aspect of our service delivery is a huge benefit and one which we will continue to access for both supply cover and permanent post recruitment. I have no reservation in recommending Exclusive Education to schools requiring a top quality, efficient education recruitment service'.
Headteacher of an EBD school in Cheshire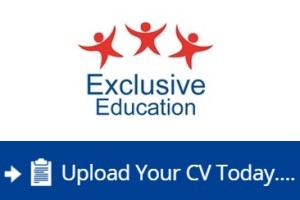 'We have used Exclusive Education since 2011 and have found them to be an excellent resource. We have had 5 staff from them working with a highly challenging group of young people. We have taken 3 of them on as full time staff as we have expanded and we would have had the other two if we had had vacancies. The matching process to our specific needs was fantastic. I would have no reservations in recommending them to other schools'.
Director of an Independent EBD school.
Testimonials from some of our candidates…

"They encourage you to develop your skills by sending you on courses. They may send you to a variety of schools. They always try to find work. They consider what will work for you. They do not go through umbrella companies. They pay good rates…. (from indeed.co.uk)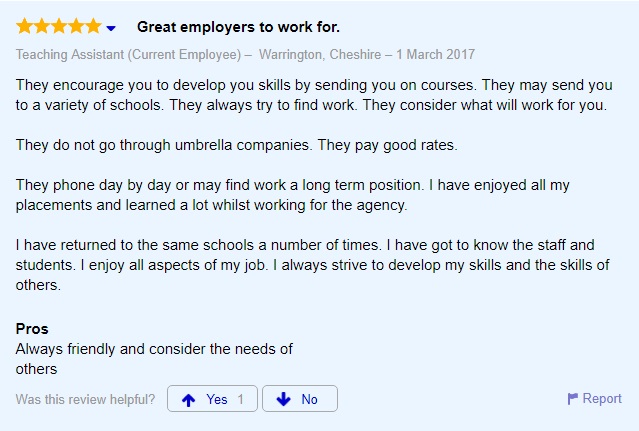 'I have been reflecting on my first year as a supply teacher, working exclusively with Exclusive Education. As a retired teacher with many years' experience, I was nervous at first, wondering how and if it would all work out. But as we approach the summer holidays and I reach my first anniversary I can only say what a positive, successful year it has been. I was promised "as much work as you want" when I signed up last year, and this has been exactly true. I have had regular assignments in great schools which has given me confidence in the practice of supply teaching and a renewed enthusiasm for teaching in general. Thank you to all at Exclusive Education and especially Lucia. I look forward to continue working with such a lovely group of people.'
Sarah – Primary Teacher

'What an amazing company exclusive is…The staff listen to what you are after and find you the best position. I have been in some amazing schools and met some helpful staff along the way. Would definitely recommend'
Ann – Teaching Assistant

'Despite not being with Exclusive long, I couldn't recommend them more. They found me work when others did not and listened to what I wanted in order to help me to find the long term cover in a school which eventually took me on directly.
Amy – Primary Teacher

'Very proactive staff ensured the registration process was streamlined and efficient. Absolutely faultless. They'd have me working seven days per week if schools were open!'.
Jason – Science Teacher


'A perfect match led to long term supply work in the same school. A great place to work for'.
Stuart – Primary Teacher

'Excellent, Laura, Liz and Emma who I have dealt with have always been great with me and very professional. I have enjoyed working for Exclusive Education this year they are very understanding and very professional in what they do. '.
Ben – Primary Teacher

'Can only thank everybody at Exclusive for their help and support in finding me the teaching job I've been searching for, many many thanks'..
Karen – Teaching Assistant

'Definitely the best of the agencies I have used'.
Roger – Maths Teacher

Click here to register with us