Exclusive Education is an independent Education Recruitment Agency that specialises in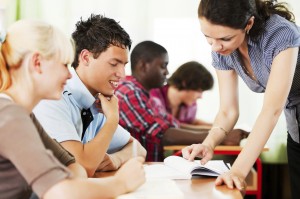 providing a tailored service to both our candidates and schools. We treat our candidates as individuals, taking time to understand your background and your needs through our registration process and ongoing consultation with you. We understand that every candidate is an individual and each person has their own specific requirements and reasons for registering for supply and we work with you to ensure your needs are met. So if you are looking for an agency that will work with you and treat you as an individual and not a number then Exclusive Education is the right choice for you!
Exclusive Education works with Primary Schools, Secondary Schools and Special schools across the North West including:
Warrington
Halton
St Helens
Liverpool & Merseyside
Wigan
Manchester
Cheshire (from Chester down to Crewe)
Wrexham
North Wales
Exclusive Education pride ourselves on having a proactive and consultative approach to our recruitment ensuring that you are placed into a well suited position. You will have your own dedicated Consultant who will be your main point of contact and they will be responsible for finding you work. Our experienced Education Recruitment Consultants provide you with comprehensive briefings on jobs available and expectations for the role, employment and interview support and advice and school feedback.
Whether you are looking for flexible working patterns, day to day assignments or long term positions, registering with Exclusive Education will give you the opportunity to work the way you want to. Register today.
Do you know other Teachers, Teaching Assistants or Cover Supervisors looking for work? You could earn £100s with our Recommend a Friend scheme. Click here for more information.