Looking for Teaching Assistant jobs?
Exclusive Education work with Primary, Secondary and Special Needs Schools providing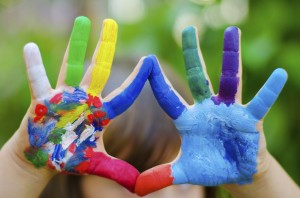 Teaching Assistants and Learning Support Assistants for day to day and long term positions. We have a number of roles including general classroom support, one to one support, specialist roles including EYFS and Behaviour support. Teaching Assistants and Learning Support Assistants provide invaluable support for teachers and pupils and enable each pupil to develop in an inclusive learning environment.
To work as a Teaching Assistant with Exclusive Education we require candidates to have a childcare qualification such as:
NVQ Level 2/3 in Supporting Teaching and Learning in Schools
CACHE Level 2/3 in Childcare
NNEB
BTEC in Early Years
BA in Education Studies
BA in Early Years or Childhood Studies
Or a minimum of 6 months recent experience working in a setting with children and young people.
Exclusive Education has an extensive network of schools who choose to work with us for the high calibre of supply staff we provide. We have built these relationships based on our consultative approach with both our schools and candidates ensuring roles and candidates are suitably matched.
We have a high demand for Teaching Assistants working with children with Special Educational Needs both within a mainstream setting and in Special Schools. For information on Special Educational Needs please click here.
Interested in working with an agency who schools trust and that will work with you and treat you as an individual and not a number then Exclusive Education is the right choice for you!
If you are interested in our long term Teaching Assistant or Learning Support Assistant jobs or you simply want to register for any opportunities available, please click here and submit your details and one our team will be in contact to discuss these opportunities further.