Looking for Secondary teaching jobs?
Exclusive Education are committed to working with Secondary Teachers to find you the right role whether that be day to day, long term or securing a role where you can complete your induction period. We have long established relationships with a range of Secondary schools and Academies across the North West who choose to work with Exclusive Education due to the first class service that they receive from us. These close relationships with schools ensure we have a consistent demand for long term roles and day to day cover for our Teachers.
Our highly experienced Consultants source a range of positions within secondary schools,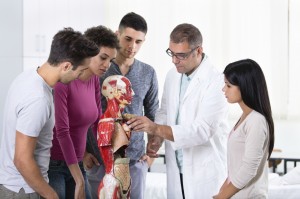 offering roles across the subject specialisms. We regularly have a high demand for English Teachers, Maths Teachers, Science Teachers and Computing Teachers, as well as many others. Your dedicated Consultant provides a tailored service to our Secondary Teachers ensuring you secure the right roles for you.
If you are looking for an agency that will work with you and treat you as an individual and not a number then Exclusive Education is the right choice for you!
If you would like to apply for one of our long term secondary school jobs or you simply want to register for any teaching opportunities, please click here and submit your details and one our team will be in contact to discuss these opportunities further.
Considering applying for a secondary teacher training course? Want to gain more experience working in a secondary school? Click here to find out more about Cover Supervisor opportunities.
Are you a Newly Qualified Teacher? Looking to start your induction period? Click here to find out more information on opportunities for NQT's.