What services do Exclusive Education provide?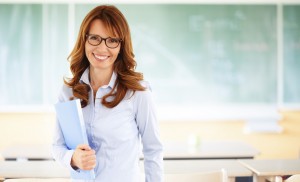 We provide Teachers, Cover Supervisors and Teaching Assistants to cover on a short-term temporary basis and long term basis for Primary Schools, Secondary schools and Special Schools.
How can I contact Exclusive Education?
Our office is open from 7.30am until 5.30.pm Monday to Friday and we are open throughout the school holidays except for bank holidays. Outside of these hours you may place bookings either for a pre-booked absence or for emergency cover by calling the office number which will go through to a member of our team on the on-call mobile. You can leave a message on our answering machine and we will return you call as soon as possible.
What do I need to do to become a teacher?
To become a teacher you need to undertake a formal teaching qualification. There a various options depending on other qualifications and experience you have. The Department for Education website has a range of information for those considering a career in teaching. For more information go to www.education.gov.uk/get-into-teaching.
What experience do I need to work as a Teaching Assistant or a Cover Supervisor?
To work with Exclusive Education on a supply basis as Teaching Assistant or a Cover Supervisor you will need 6 months experience in a setting where you have working with children within the last 2 years. This can include:
Teaching Assistant or Cover Supervisor in primary, secondary and special needs schools
Nursery Nurse in Nurseries
Camp America and similar camps
Voluntary experience as Teaching Assistant/Cover Supervisor in schools
Working in after school clubs/ breakfast clubs/ holiday clubs
Experience working in a residential care settings with children and young people
Sports Coaching with children and young people
We will need to obtain references from your time working with children.
How do I register?
To register, please can send us your CV, click here. Once we have received your CV we will give you a call to discuss your experience, what you are looking for and how we can help you. You will then be invited to our office for interview. We will send you an interview confirmation on email which will have our application forms and terms attached. Please complete these and email back completed or bring them with you completed. For more information see the registration process. Click here to register.
How can I help speed up my registration?
The DBS Disclosure and references are the key areas that effect how quickly we will be able to clear your file and ultimately offer you work. To help this happen quickly please provide references details as soon as possible along with direct email address where applicable. It is also a good idea to contact the referees for consent for the references and to ask them if they can return them straight away.
How much notice will I be given for a new booking?
This can vary depending on the notice given by the school and it can be a few weeks to last minute emergency bookings in the morning. We will give you as much notice as possible however due to the nature of supply work this can mean last minute on the day bookings.
Who do I contact if I am off sick or unable to attend a booking?
Please give us a much notice as possible if you are unable to attend a confirmed booking. You can contact our out of office service upto 10pm if you are unable to make it into school the next day. If you need to call on the day, please call the office number before 8am. Please ensure you call rather than text or email to ensure we have got the message.
How can I maximise my chances of regular work?
Keep in contact with us and ensure we have your availability for work each week. Ensuring that you are ready each morning for any last minute calls that come and that you have you phone accessible so you don't miss those last minute calls which are covered very quickly. Candidates who are in regular communication with us are often the first to be contacted for bookings.
I have previously been registered with you and want to re-apply. What do I need to do?
In order for us to re-activate your file for work we will need to update your references, documentation and clearance checks. Please call the office on 01925 594940 and we will be able to advise you on what information we will need to do this.
Do I need a timesheet?
No. We confirm with the school your days worked. However if anything changes to what we originally booked you for or you are unable to attend a booking it is essential that you make us aware of this so we can confirm/advise the school. Please ensure you sign in and out of the school book.