Congratulations! Your placement is over and you are now an NQT – So what now?
So you have finished your placement and now you are looking for a September start. Surviving your first year in the classroom  may feel like a huge step but don't worry – help is at hand!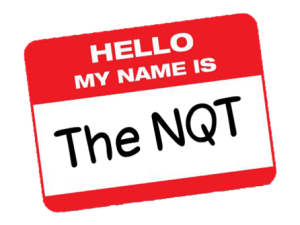 Our Top Tips for NQTs
WHAT TO EXPECT
The prospect of applications, interviews and securing a long term position can be a daunting prospect. Why not let us do the hard work for you?  Exclusive Education offers regular work, guidance and advice on interview preparation and support in finding a long term role.
Whether you are looking for supply work, experience in SEN roles or anything in between, Exclusive Education work with great schools across the North West to get your induction period started!
CONCENTRATE ON WHAT YOU DO WELL
The first term may seem overwhelming. Don't try to spread yourself too thinly. Stick to a smaller number of tasks to the best of your ability
Your more experienced colleagues will be able to help you with information about the school, best practice and the students. Build these relationships and who knows, you may be invited to an after work get-together!
Expect to spend a lot of time working outside of school hours, but don't overdo it. Find useful time management techniques. Well planned lessons will be more successful and you will be more confident about the subject matter
DONT EXPECT TOO MUCH OF YOURSELF
Accept that you are at the early stages of a journey of learning and that you will sometimes make mistakes. Reflect on how you can improve and allocate some time each week to your own development. Revisit notes from your course and ask for help if necessary.
Our friendly team would love to hear from you to help get your teaching career up and running. You can email us at enquiries@exclusiveeducation.co.uk or call our Warrington office on 01925 594940 for more information and arrange an interview. Don't forget to check out our social media pages too!