From Jack Black's supply teacher role in School of Rock to Robin Williams in Dead Poets Society, film has repeatedly shown us the extent to which teachers will go to in order to inspire, educate and care for their students.
Our 5 favourite teachers in film: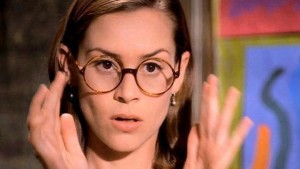 Miss Honey, Matilda
Miss Honey is a great example of exceptional teaching
By earning the adoration of all of her students she increases their willingness to learn and excel. Ignoring the reactions of Matilda's uncaring parents and the formidable headmistress, Miss Trunchbull, Miss Honey goes above and beyond in encouraging Matilda's gifts. She also gave us a great method to remember how to spell "difficulty".
https://www.youtube.com/watch?v=yFdrYxYIdDI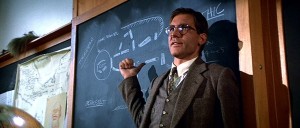 Dr. Henry Walton Jones, Indiana Jones
Dr. Henry Walton Jones (also known as Indiana Jones) proves that you can both teach and live your passion.
'Archaeology 101' teacher by day, daring archaeologist by night, Indy shows that being a teacher can still leave you plenty of time to hunt for the Holy Grail in your down time.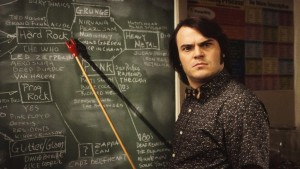 Dewey Finn, School of Rock
Dewey Finn was excellent at giving his students confidence through "sticking it to the man" and great music.
From helping a student through her confidence issues, to coming up with a brilliant song about maths, Dewey shows that by injecting something you're passionate about into your teaching you can really make a difference.
See Dewey's classroom techniques when observed by the head mistress here: https://www.youtube.com/watch?v=4KJD4aP90YQ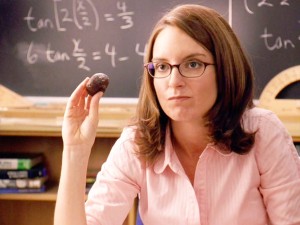 Sharon Norbury, Mean Girls
Ms Norbury is a very accurate portrayal of a modern teacher.
This teacher is fantastic at putting her own problems aside to help her students. Acting as the main characters mentor, maths teacher and 'Mathletes' coach, Ms Norbury not only encourages Cady to excel a what she's best at, but encourages all the girls in school to be a little nicer to each other.
She also finds time to combine her teaching role with other part time work, something that is easily achievable with supply teaching or tutoring.
https://www.youtube.com/watch?v=zwwzFrNXgn4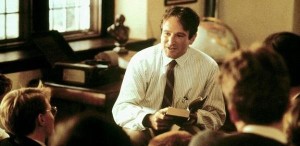 John Keating, Dead Poets Society
John Keating is one of the ultimate examples of a fantastic teacher.
His students turn to him for advice and look forward to his class each day. Both a great role model and a great teacher, Keating keeps his students excited and interested through his revolutionary style of teaching.
Interested in becoming a teacher? Or fancy a teaching career change? Here at Exclusive Education we're dedicated to maintaining a helpful and personal relationship with our candidates, whether you coach Mathletes or hunt for forgotten archaeological artefacts, we guarantee we'll find the perfect teaching job for you.
Register with us today or contact us for more information!