UK University is World Number One
The University of Oxford is officially the best University in the World, becoming the first UK institution to lead the official rankings. The California Institute of Technology dropped to second place, after holding the top spot for five years previously.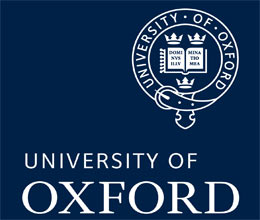 Oxfords boat race rivals, Cambridge, and Imperial College London, also feature in the top 10.
Overall, the UK takes 91 of the top 980 places in the 13th annual Times Higher Education rankings, which can be seen in full by clicking here.
Asia's continuing ascent
Although the notion of Asia as the 'next higher education superpower' has become something of a cliché in recent years,. The continent's rise in the rankings is real and growing.
Two new Asian universities make the top 100, The Chinese University of Hong Kong and Korea Advanced Institute of Science and Technology (KAIST). Another four join the top 200.
In the UK, Brexit is already causing uncertainty for the education sector. As well as some top academics reporting they have been frozen out of collaborative research projects with EU colleagues. Many are admitting that they might look to relocate to a university outside the country.
See more from Exclusive Education on our social media platforms by clicking on the icons below: