Cited as one of the most effective ways for teachers to communicate with students and help individual students reach their full potential. Private (or one-to-one) teaching/tuition is ideal for providing students with the proper help and support they need.
So what are the benefits for teachers?
Well to name a few, private teaching can enable you to really bond with a student and figure out their individual needs. This can also be the perfect break from teaching a classroom of students.
Private tutoring is also ideal for retired teachers who still have a passion for teaching and are looking for part time work. It is also very well suited to those looking to take a step out of the school setting into more flexible work.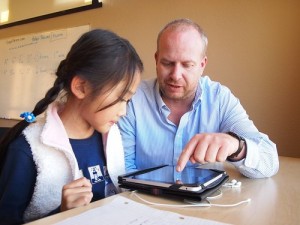 Interested in one-to-one tuition? Register your CV with us and we'll find the perfect job for you!
Exclusive Education works tirelessly to place teachers into a number of education roles (such as supply teachers, cover supervisors and teaching assistants). We work across the UK, specialising in North West England and North Wales. You can also contact us for more information.