As is now tradition, last Friday was 'Christmas Jumper Day'
Liz, Laura and the team came to work in festive attire to get us all in the mood for Christmas and New Year.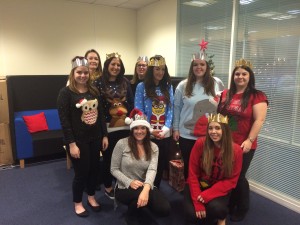 As you can see there was a range of colours and designs ranging from traditional Rudolphs and Robins, to the Minions!
All of the staff at Exclusive Education would like to wish all our registered candidates, friends, family and loved ones a Happy Holidays and a Fantastic New Year.
We still have a number of vacancies starting in January to fill, so we can't celebrate just yet – but the countdown is well and truly on!