Exclusive Education are running an official Team Teach course for our registered candidates on Tues 29th and Wed 30th of August.
This course is only available to our registered candidates, if you aren't registered with us don't worry! Give us a call on 01925 594940 or register your CV with us on our site. Registration is easy and stress free with our friendly and helpful recruitment team.
The Team Teach course provides training for staff in a gradual, graded range of behaviour supports & interventions, and is something that is desired by schools we work with, particularly with special needs departments.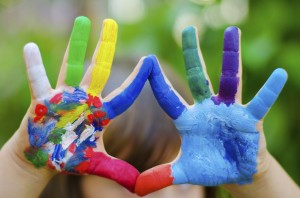 Team-Teach training has evolved from a residential care, education & health background of working with children and young people across the age ranges, with a variety of emotional, social, behavioural, learning and medical needs.
Team-Teach employs a whole staff holistic approach with a follow up post repair, reflect & de- brief response for both staff and service users concerned.
Emphasis being on "calm" communication and defusing skills that work best for the specific individual concerned, acknowledged within the care, behaviour or education plans.
Physical responses are underpinned by values and principles that fit within a culture and ethos of positive educative care. There is an emphasis on individual human rights, responsibilities, choices and consequences.
Strategies are flexible and yet robust enough to make individuals feel free from fear, safe from harm.
The key message being that 95% OR MORE of all incidents should be managed without recourse to physical interventions.
Following training there should be a decrease in the amount of incidents involving the use of physical interventions. The emphasis is on protecting and promoting positive relationships between service providers and users.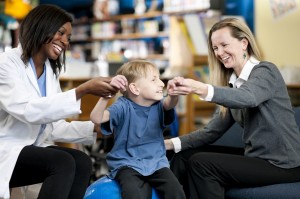 Team Teach is hugely beneficial for teachers, especially those working with special education students. The course allows teachers to learn new skills regarding de-escalation and control tactics for SEN students and therefore would be a great addition to any teacher or NQT's CV.
Looking for a SEN role? We offer a range of teaching positions in a number of schools all around the North West and North Wales. For more information, take a look at our services page or contact us.
Not for you but know someone who'd be interested? Recommend a friend and earn £100's in rewards.